Elite Screens QuickStand 5-Second, 163", 4:3, MaxWhite® Fiberglass (FG) fabric - QS163VD

This item qualifies for FREE GROUND SHIPPING! Contiguous U.S. only.
Description
This QuickStand 5-Second screen features a 163" diagonal viewing surface. 4:3 aspect ratio is ideal for older television and presentation content. Features MaxWhite® Fiberglass (FG) projection fabric.
MaxWhite Fiberglass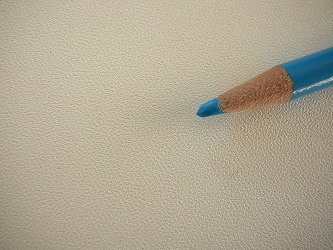 Fiber-Glass backed Woven Front Screen Material
Gain: 1.1 | View Angle: 180° (90° ± LR)
MaxWhite Fiberglass (FG) is fiberglass backed for added stiffness which provides the flattest possible non-tensioned screen surface with universal applications. This material provides wide viewing uniform diffusion while giving precise definition, color reproduction and black & white contrast. The screen surface has a black-backing to eliminate light penetration, is mildew resistant and washable with mild soap and water.
* Manufacturer tip: This is an enhanced matte white product for higher end DLP/LCD projectors suitable for commercial and residential presentations.
Large-Sized Portable Pull-Up Projection Screen
The QuickStand 5-Second Series is a large-sized free-standing portable "pull-up" projection screen. Its portable design makes it ideal for conference rooms and large venue presentations on the go. Other large screen may require more than a half hour to assemble, attach the material and adjust to the right height. The QuickStand 5-Second Screen's primary advantage is speed. It utlizes an innovative dual cross spring mechanism that allows it to be set up in seconds.
The QuickStand 5-Second Screen is a hassle free versatile solution that can rise out of its casing to the desired height in as little as 5-seconds. It uses Elite Screens MaxWhite® Fiberglass (FG) 1.1 Gain material with wide diffusion uniformity and is encased in an ATA wheeled aluminum stage case for added durability during heavy travel and regular venue applications.
Screen Material
MaxWhite® Fiberglass (FG)ensures flat projection surface
180° wide diffusion viewing angle for large audiences
Not compatible with Ultra/Short-throw Projectors
Black masking borders enhance picture contrast
Black-backing eliminates light penetration
Available in the following diagonal sizes:

163" in 4:3 format
150" and 180" in 16:9 format
Design and Operation
Screen is encased in a durable aluminum stage case
Built-in ATA stage case design for professional road crews or casual presentations
Fast-operating portable presentation screen quickly sets up in seconds
Free-standing large event screen does not require additional support
Wheeled for quick mobility and includes handles
Dual-scissor support system
Drape Kit included for enhanced aesthetics
Quality and Reliability
Indoor Air Quality Certified
Flame Retardant: Complies with NFPA 701 Standards
GREENGUARD® and GREENGUAD® Gold Certified UL 2818
2-year limited warranty, and 3-year warranty for ENR-G – Education, Non-profit, Religious and Government/Military organizations
Lifetime Tech Support by Elite Screens Professional Service Team through Email, Phone or Online Form.
Reviews
Downloads