Description
This Ultimate Folding Screen screen has a viewing area of 91 1/2" x 162 1/2", for a 186" diagonal measurement. The 16:9 aspect ratio is ideal for modern HD content and everyday use. Uses Draper's Matt White XT1000VB projection surface.
About Matt White XT1000VB Fabric:
Matt White XT1000VB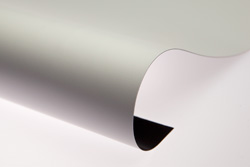 Extra Wide Viewing Cone/Typical Contrast/On-Axis Gain of 1.0
Draper's M1300 viewing surface with a black backing for situations where ambient light behind the screen is an issue. No half-gain angle. GREENGUARD GOLD certified.
Durable and easy to use with Draper's "lock and load" latch system. Heavy duty wheeled carrying case included!
Reviews
Downloads