Description
This Nocturne+ E screen has a viewing area of 65" x 116", for a 133" diagonal measurement. The 16:9 aspect ratio is ideal for modern HD content and everyday use. Uses Draper's Contrast Grey XH800E projection surface.
About Contrast Grey XH800E Fabric:
Contrast Grey XH800E (formerly High Contrast Grey)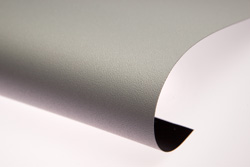 Extra Wide Viewing Cone/High Contrast/On-Axis Gain of 0.8
Smooth black backed grey surface offers excellent resolution and enhances color contrast and black levels in the projected image. Recommended for use with moderate and high output digital projectors. Performs well in conditions of ambient light. Full 180° viewing cone. This surface has achieved GREENGUARD GOLD Certification.
Easy-to-install outdoor electric projector screen.
Reviews
Downloads