Da-Lite Tensioned Advantage Deluxe Electrol Projection Screen, 45" x 80", HD Pro 1.3 - 24849

This item qualifies for FREE GROUND SHIPPING! Contiguous U.S. only.
Description
This Tensioned Advantage Deluxe Electrol screen measures 45" x 80" and features a 92" diagonal. 16:9 aspect ratio is perfect for watching HD video. The tensioned advantage deluxe electrol screen is designed to be recessed in the ceiling and features Da-Lite's HD Pro 1.3 viewing surface.
About this fabric:
HD Progressive 1.3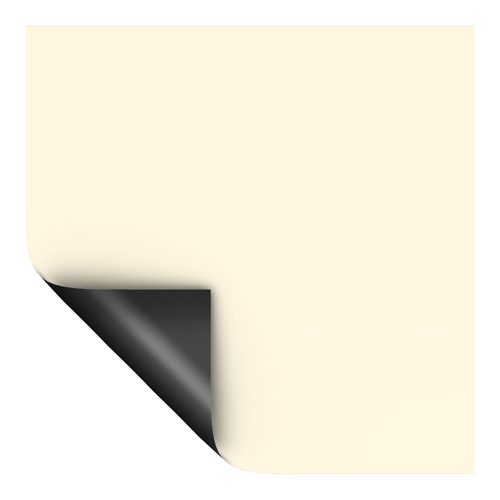 Half Angle: 75° | Gain: 1.3
Ideal for applications where projector brightness and screen size require an increase in gain, the purest white HD Progressive surface offers true color reproduction, and allows for more flexibility with ambient light conditions. It also allows for easy viewing of detail in video as well as charts and graphs in a corporate setting. Seamless in any width up to 16' in height.
HD Progressive 1.3 can be cleaned with mild soap and water, is flame retardant and mildew resistant.
This surface has achieved GREENGUARD GOLD Certification.
More about the Tensioned Advantage Deluxe Electrol:
Designed to eliminate the extra step of finishing the screen with trim, the Advantage line of projection screens is designed with ceiling trim already in place. Once the screen is installed, the screen's trim conceals the rough opening eliminating the need to complete additional trim work.
Sliding installation brackets make it easy to attach the screen housing to the structure above the drop ceiling.
Tensioned screens ensure the smoothest surface possible, and all Deluxe screens feature a closure door that hides the open space and screen in the ceiling, providing a cleaner aesthetic.
The Tensioned Advantage® Deluxe Electrol® screen features simple in ceiling installation that can be done in two stages. The screen case can be installed during the rough-in construction stage and the fabric assembly can be completed during the finishing stage.
Key Features
Standard Low Voltage Control (LVC) to keep your screen operation flexible
Smooth Roll Technology to keep your screen perfectly flat
Slim-Tab, a lower profile and stronger tab design to keep your screen perfectly taut
Tensioning Cable System to prevent warping and ensure even lateral tension
UL Plenum rated case
White powder-coated closure doors and case for a clean aesthetic
Available with SCB-100 and SCB-200 (RS-232 serial control board) or Video Projector Interface (screen trigger) built into the case
Decora-style, three-button wall switch
Standard black backing retains projected brightness on front projection surfaces
Seamless surfaces in all models
Reviews
Downloads