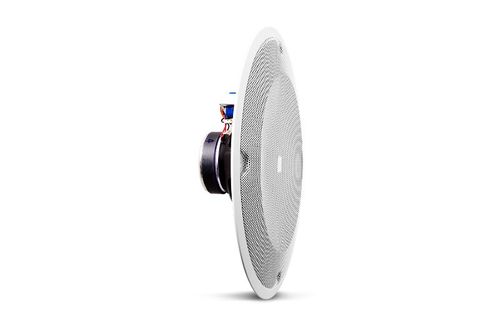 JBL FULL RANGE LOUDSPEAKERS (4PCS PER CTN), - HPD8138

This item qualifies for FREE GROUND SHIPPING! Contiguous U.S. only.
Description
8" (200 mm) Full-Range In-Ceiling Loudspeaker for use with Pre-Install Backcans
The 8138 is an 8" ceiling speaker designed for use with a pre-install inceiling backcan, resulting in highfidelity performance at a costeffective price point. The 8138 is ideal for a wide variety of commercial sound applications from restaurant and retail to professional offices and reception areas.
Key Features
Stylish, contemporary appearance enhances any decor
Clear sound from an 8 inch dualcone full-range driver
Very high sensitivity of 97 dB for maximum sound levels using minimum amplifier power
6W transformer for use on 70V/100V distributed speaker lines
Installs to in-ceiling backboxes having 4 mounting points on an 11.25" (286 mm) diameter mounting circle
For use with MTC-81BB8 backcan and MTC-81TB8 tile bridge
Reviews
Downloads