Open Air Cinema Home Screen - 10.5' Inflatable Projection Screen

This item qualifies for FREE GROUND SHIPPING! Contiguous U.S. only.
Description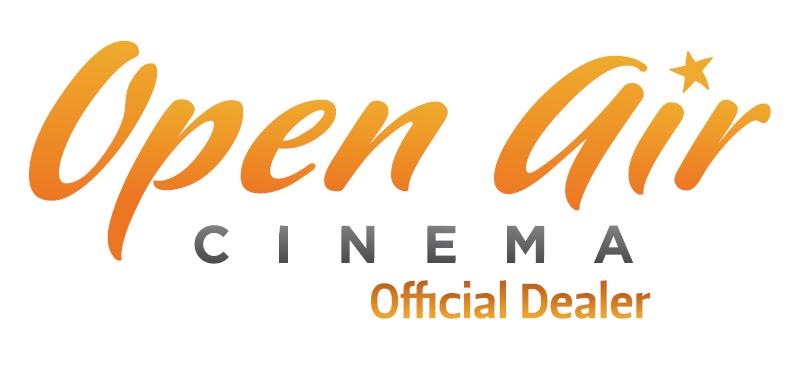 Be the king of the neighborhood with the
Open Air Cinema Home Screen 10.5' Inflatable Projection Screen!
It is simply gorgeous, affordable, ultra light weight, and ready to turn any backyard into a phenomenal home theater experience.
The wide screen inflatable screen is easier to set up than a pup tent and is easily transportable. The 123-inch diagonal movie screen weighs about 12 pounds and fits inside a small stuff sack, which you can take anywhere.
The Open Air Home Series screens just got even better! Now, every screen features a removable, zip-off projection surface for easy cleaning, and a zip off backing for easy rear projection! In addition, every Open Air Cinema Home Screen now comes with a blower muffler box at no extra cost!
Virtually any venue can become a theater now. With the Open Air Home Screen you can affordably enjoy your favorite movies by the pool, in your backyard, or at a BBQ on the beach. Open Air Cinema manufactures its screens in the United States under the highest of standards to ensure quality, durability and ease of use.
Click here to view our set-up guide on YouTube!
Focused Technology is dedicated to ensuring that you get the right projector screen for your needs. Please call
1-888-686-0551
for help from one of our projector screen experts.
Specifications
Screen Size: 9' x 5' (2.74m 1.52m)
Aspect Ratio: Wide - 16:9
Audience Size: Grass: 30 / Chairs: 75 / Standing: 250
Diagonal: 10.3' - 123" (3.14m)
Projection Surface: matte-white, wrinkle-free, self-tensioning, blackout backdrop
Air Vents: Tight zippered, easy access for quick deflation
From ground: 2'6" (76.2cm)
Frame Dimension: 10.5' x 8.5' x 1.5' (3.2m x 2.6m x 46cm)
Screen Weight: 8lbs (3.63kg)
Blower: 1/4 HP
Shipping Weight: 26lbs (11.8kg)
Inflate time: <15 seconds
Included Items: Durable Twist Stakes, Cinch Straps
Wind rating: 20mph (audiences generally leave by this point)
Warranty: 1 Year
Accessories
Reviews
Images