Open Air Home Screen - 14' Inflatable Projection Screen

This item qualifies for FREE GROUND SHIPPING! Contiguous U.S. only.
Description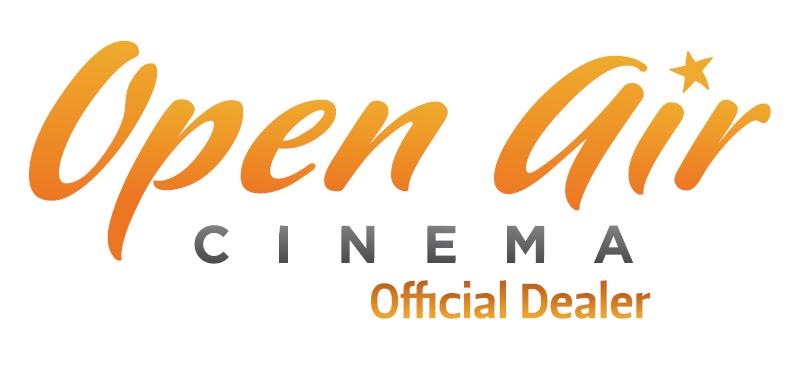 Be the king of the neighborhood with the
Open Air Home Screen 14' Inflatable Projection Screen!
. It is simply gorgeous, affordable, ultra light weight, and ready to turn any backyard into a phenomenal home theater experience.
The wide screen inflatable screen is easier to set up than a pup tent and is easily transportable. The 166-inch diagonal movie screen weighs about 14 pounds and fits inside a small stuff sack, which you can take anywhere.
The Open Air Home Series screens just got even better! Now, every screen features a removable, zip-off projection surface for easy cleaning, and a zip off backing for easy rear projection! In addition, every Open Air Cinema Home Screen now comes with a blower muffler box at no extra cost!
Virtually any venue can become a theater now. With the Open Air Home Screen you can affordably enjoy your favorite movies by the pool, in your backyard, or at a BBQ on the beach. Open Air Cinema manufactures its screens in the United States under the highest of standards to ensure quality, durability and ease of use.
Product Includes:
12ft x 7ft Open Air Home Screen. Widescreen 16:9 aspect ratio. Inflatable Movie Screen
166" Diagonal Projection Surface. Matte white, wrinkle resistant, smooth ripstop nylon
Black-backed projection surface blocks lights from behind, improves contrast ratio
Durable yet ultra light weight! Only 14 lbs (frame and projection surface)
8 cinch straps and clips
4 Twist-in stakes
Air blower
Heavy Duty PVC carrying bag for screen, air blower, straps, stakes etc.
1 Year warranty
Click here to view our set-up guide on YouTube!
Focused Technology is dedicated to ensuring that you get the right projector screen for your needs. Please call
1-888-686-0551
for help from one of our projector screen experts.
Specifications
Screen Size: 12' x 7' (3.66m x 2.13m)
Aspect Ratio: Wide - 16:9
Audience Size: Grass: 100 / Chairs: 175 / Standing: 500
Diagonal: 13.9' - 166" (4.24m)
Projection Surface: matte-white, wrinkle-free, self-tensioning, blackout backdrop
Air Vents: Tight zippered, easy access for quick deflation
From ground: 3'2" (96.5cm)
Frame Dimension: 13.5' x 11' x 1.5' (4.11m x 3.35m x 46cm)
Screen Weight: 14lbs (6.35kg)
Blower: 1/4 HP
Shipping Weight: 31lbs (14kg)
Inflate time: <20 seconds
Included Items: Durable Twist Stakes, Cinch Straps
Wind rating: 20mph (audiences generally leave by this point)
Warranty: 1 Year
Accessories
Reviews
100% Recommend this product
(
1
of 1 responses)
Superbowl Party
February 10, 2010
I bought this set up for a superbowl party and was totally impressed. I had about 75 people watching. Most were 50 plus feet away staying warm around a bonfire. It was a little windy so I was concerned how a blow up screen would perform. The screen was sturdy hardly moved at all. Any wind gusts were only noticable if you were watching for it. The projector I used was the Sanyo PDGDW100L. I ran a long coax cable to my HD cable box outside and the picture was beautiful. I only had to set the projector back about 8 feet or so to fill up the whole screen. I used the Behringer (never heard of them) EPA900 PA system and it sounded great at half volume. At halftime I cranked it to nearly full volume for the Who show. I was blowing away everyone (and I'm sure making my neighbors angry) and at one point it triggered an overload on my surge protector/power strip and everything shut down for a few minutes while we figured out what happened. I reset the power strip and everything cranked right back up. I'll have a better surge protector next time!
Easy to set up. One person can do it. Great picture! None
Images