Elite Screens Tripod Lite Wall, 65", 1:1, MaxWhite® fabric - T65SW

This item qualifies for FREE GROUND SHIPPING! Contiguous U.S. only.
Description
This Tripod Lite Wall screen features a 65" diagonal viewing surface. 1:1 aspect ratio is ideal for custom AV and DIY projection applications. Features MaxWhite® projection fabric.
Max White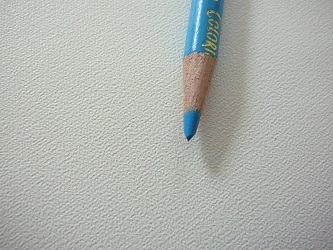 MaxWhite Front Projection Material
Gain: 1.1 | View Angle: 180° (90° ± LR)
MaxWhite screen material is the most versatile screen surface for front projection presentations. This material provides the widest possible viewer angles with perfect diffusion uniformity while giving precise definition, image color reproduction and black & white contrast. Screen surface has black-backing to avoid light penetration and can be cleaned safely with mild soap and water. Woven screen material is a multi-layer, cross-array coated with a matte white reflective compound.
Lightweight Portable Projection Screen
The Tripod Lite™ Wall Series by Elite Screens features a very light-weight portable projection screen design to be used either as a free-standing tripod or hanging wall display. It is intended for ultra-lightweight portable presentations. The screen consists of an upright support, tripod, and detachable projection material supported by parallel counterweights at the top and bottom of the screen. The screen surface uses a scroll-design by rolling up in the top and bottom counterweights.
Each tripod module features a telescoping upright support from which the screen and counterweight bar hangs. A soft carrying case contains the entire product during transport and storage.
Screen Material
MaxWhite® matte white 1.1 gain front projection material
Wide viewing angle allows viewers to see the image over a 180° field of vision
Side black masking borders absorb projector overshoot while enhancing visual contrast
Black material backing reduces light penetration for enhanced brightness levels
Available in diagonal sizes 50" and 65" in 1:1 aspect ratio
Design and Operation
Ultra-lightweight starting at just 5.7 lbs., is much lighter and ideal for road warriors and presentations to go.
Measuring in at about 3-feet, the screen is considerably smaller in both transport or storage.
The material is detachable for either Free-standing Tripod or Wall Presentations.
Ideal for personal/professional indoor or outdoor presentations.
Telescopic upright support provides adjustable height settings.
Travel-friendly canvas carrying bag is included.
Quality and Reliability
GREENGUARD® and GREENGUARD® Gold Certified
2-year limited warranty, and 3-year warranty for ENR-G – Education, Non-profit, Religious and Government/Military organizations
Lifetime Tech Support by Elite Screens Professional Service Team through Email, Phone or Online Form.
Reviews
Downloads