Elite Screens Starling Tab-Tension 2 CineGrey 5D®, 135", 16:9, CineGrey 5D® fabric - STT135U2HD5-E6

This item qualifies for FREE GROUND SHIPPING! Contiguous U.S. only.
Description
This Starling Tab-Tension 2 CineGrey 5D® screen features a 135" diagonal viewing surface. 16:9 aspect ratio is ideal for movies and HDTV content. Features CineGrey 5D® projection fabric.
CineGrey 5D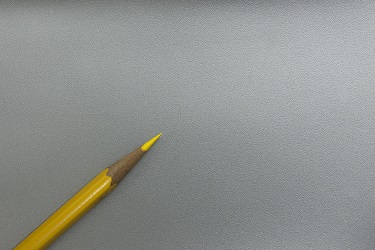 2D/3D Polarized Ambient Light Rejecting Screen Material
Gain: 1.5 | View Angle: 80º (±LR 40º)
The CineGrey 5D is an angular reflective front projection material designed to reject ambient light while maintaining superb picture quality. The CineGrey 5D is the perfect solution for rooms that have little or no control over incidental light. This means that it's an ideal fit for family rooms as well as lecture halls, boardrooms, sports bars, training facilities, and other business environments. In addition, the CineGrey 5D increases projector brightness 1.5 times. This is perfect for low lumens ouput projectors!
The CineGrey 5D is superior to traditional white or gray materials in its ability to maintain a sharp, bright image regardless of ambient light. The angular reflective material incorporates a diffusion layer over a highl reflective surface. This causes direct light from the projector to reflect squarely into the viewer's field of vision while the outer contrast layer enhances image quality while absorbing indirect ambient light.
The Starling Tab-Tension 2 CineGrey 5D® Series is an electric motorized retractable projector screen that uses an Ambient Light Rejecting material. The retractable feature provides flexibility to mounting the screen without dedicating its designated location to exclusively one purpose. The ambient light rejecting material is formulated to sustain excellent color reproduction and contrast for enhanced picture quality in environments with little control over room lighting.
Screen Material
Award-winning CineGrey 5D® Ambient Light Rejecting Material
Angular Reflective Material for Standard "Long" Throw Projectors. (NOT Compatible with Ultra/Short Throw Projectors)
ISF Certified for accurate color points, color temperature and dynamic range
Enhances contrast, brightness, and color in ambient light room conditions
Active 3D, Passive 3D, 4K Ultra HD, and HDR Ready
Black masking borders absorb projector overshoot and enhances visual contrast
Extra top black masking border for high ceiling installation
Available in the following diagonal sizes:

92", 106", 120" and 135" in 16:9 format
Design and Installation
Elegant arcuate shaped case in black finish
Floating brackets allow easy wood stud alignment for a wall or ceiling installation
Mounting hardware kit included
Wall mountable remote control cradle included
Plug & Play ready, no hardwire installation required
Control System
Internal Radio Frequency/Infrared receivers with IR, RF remotes included
Infrared IR "eye" extension sensor - ideal for concealed installation but still require Infrared control
12 volt trigger capable for synchronized screen operation with the projector's power cycle
Manual control UP/DOWN buttons on exterior of case
S-232 capable for serial communication
Quality and Reliability
Tubular motor allows swift operation with a superior weight tolerance and operational lifespan
Low power consumption
Flame Retardant - Complies with NFPA 701 Standards
2-Year / 3-Year ENR-G Manufacturer's Warranty by Elite Screens, an ISO9001 manufacturer since 2004
Lifetime Tech Support by Elite Screens Professional Service Team through Email or Web Chat.
Reviews