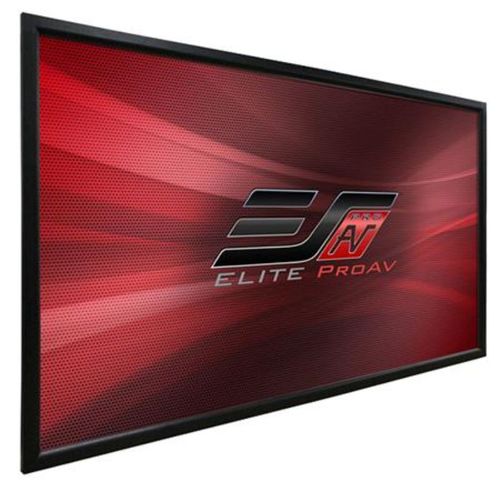 Elite ProAV Presenter Pro DarkUST 2 Series, 60" Diag.16:9, Ceiling Ambient Light Rejecting Folding-Frame Screen,PRO60H-DSUST2

This item qualifies for FREE GROUND SHIPPING! Contiguous U.S. only.
Description
Elite Screens Presenter Pro Series DarkStar UST Ultra HD Projector Screen
The Pro Frame Thin DarkUST 2 is an EDGE FREE ultra short throw fixed frame screen. It uses our innovative ceiling ambient light rejecting DarkUST 2 material which absorbs up to 85% of overhead light. The DarkUST 2 material has a serriform optical surface structure made specifically to negate the washout effect caused by overhead and other off-axis light sources. This technology allows the material to retain image brightness, color saturation and contrast for superior picture performance.
Reviews
Downloads