Elite Screens ezCinema Tab-Tension, 90", 4:3, MaxWhite® fabric - FT90XWV

This item qualifies for FREE GROUND SHIPPING! Contiguous U.S. only.
Description
This ezCinema Tab-Tension screen features a 90" diagonal viewing surface. 4:3 aspect ratio is ideal for older television and presentation content. Features MaxWhite® projection fabric.
Max White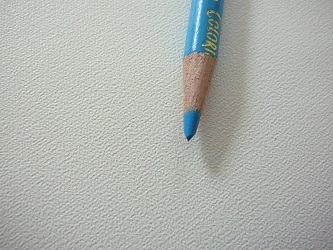 MaxWhite Front Projection Material
Gain: 1.1 | View Angle: 180° (90° ± LR)
MaxWhite screen material is the most versatile screen surface for front projection presentations. This material provides the widest possible viewer angles with perfect diffusion uniformity while giving precise definition, image color reproduction and black & white contrast. Screen surface has black-backing to avoid light penetration and can be cleaned safely with mild soap and water. Woven screen material is a multi-layer, cross-array coated with a matte white reflective compound.
Tab-Tension Portable Projector Screen
Elite Screens ezCinema Tab-Tension is a free-standing portable projection screen that is offered now with a tab-tension system. It swiftly pulls up and retracts using a "scissor-backed" free-standing mechanism that requires no extra tools, accessories or effort. This is the perfect "projector screen in a box" for portable presentations on the go. The matte white material has a wide viewing angle and is masked on all 4 sides for enhanced aesthetics and visual contrast. The screen comes with a black backing to eliminate light penetration for brighter image fidelity. The tab-tension design allows the material to be flatter on the sides for compatibility with short-throw projectors.
Screen Material
MaxWhite® 2 (matte white) 1.1 Gain front projection material
Wide viewing angle allows viewers to see a clear picture with equal brightness over a full 180° angle.
ISF Certified for accurate color reproduction
Black masking borders absorb projector overshoot while enhancing visual contrast
Active 3D, 4K Ultra HD, and HDR ready
Compatible with Short and Standard Throw Projectors Only
Black material backing reduces light penetration for enhanced image brightness
Available in the following diagonal sizes and aspect ratios:

90" / 100" in 4:3
80" in 16:9
Design and Operation
Easy to transport and set up for traveling presentations (carrying bag included)
Lightweight yet durable aluminum casing protects the screen during transport & storage
Tab-tension design keeps screen material flat for short throw projector presentations
Folding handle enables a quick and swift pull-up operation
Scissor-backed design permits screen to deploy and retract effortlessly
Rotating base feet provide added stability
Quality and Reliability
GREENGUARD® and GREENGUARD® Gold (UL 2818) Certified for safe air quality emissions
2-year limited warranty, and 3-year warranty for ENR-G – Education, Non-profit, Religious and Government/Military organizations
Lifetime Tech Support by Elite Screens Professional Service Team through Email, Phone or Online Form.
Reviews
Downloads