Description
This Sable Frame CineGrey 3DŽ screen features a 120" diagonal viewing surface. 16:9 aspect ratio is ideal for movies and HDTV content. Features CineGrey 3DŽ projection fabric.
CineGrey3D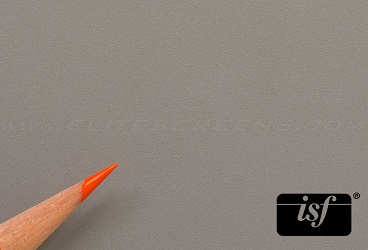 2D/3D Polarized Ambient Light Rejecting Screen Material
Gain: 1.2 | View Angle: 90° (45° ąLR)
The CineGrey 3D is a reference quality front projection screen material formulated for environments with minimal control over room lighting. It was designed to enhance picture brightness, offer accurate color fidelity, and improve contrast levels. The CineGrey 3D is best for family rooms, educational facilities, conference rooms or any applications in which incident light is a factor. Typical matte white surfaces wash out the images when ambient light cannot be controlled. The CineGrey 3D is a good choice for having a projected image with a balanced color temperature and contrast under such conditions.
It provides flat spectral response for an accurate color balance in dark room environments as well for reference quality applications. The CineGrey 3D is ready for the next-generation of high-performance video.
CineGreyŽ 3D ALR /CLRŽ Fixed Frame Projection Screen
The CineGrey 3DŽ is an angular reflective front projection material designed to reject ambient light while maintaining superb picture quality. The CineGrey 3DŽ is the perfect solution for rooms that have little or no control over incidental light. This means that it's an ideal fit for family rooms as well as lecture halls, boardrooms, sports bars, training facilities, and other business environments. In addition, the CineGrey 3DŽ increases projector brightness 1.2 times the amount. This is perfect for low lumens output projectors!
The CineGrey 3DŽ is superior to traditional white or gray materials in its ability to maintain a sharp, bright image regardless of ambient light. The angular reflective material incorporates a diffusion layer over a high reflective surface. This causes direct light from the projector to reflect squarely into the viewer's field of vision while the outer contrast layer enhances image quality while absorbing indirect ambient light.
Screen Material
1.2 Gain Polarized 3D material
Angular Reflective CLRŽ/ALR Front Projection Material for Standard Long Throw Projectors.

(NOT Compatible with Ultra/Short Throw Projectors)

ISF Certified for accurate color points, color temperature and dynamic range
Contrast enhancement and superb color balance
Ambient Light Rejecting – Counters wash-out effect from ambient light
Active 3D, 4K Ultra HD, and HDR Ready
Lower cost than higher end matte white or gray screen products
Available in the following diagonal sizes:

100", 110", 120", 135", and 150" in 16:9 format
Design and Installation
Black velvet surfaced covered 2.36" aluminum frame enhances overall appearance and absorbs projector light overshoot
Easy to assemble and install in minutes
Adjustable fix plates provide equal tension over the entire projection surface
Sliding wall brackets allow screen to slide horizontally for properly centered installation.
Installation kit includes: sliding wall brackets, drywall anchors, and screws.
Quality and Reliability
GREENGUARDŽ and GREENGUARDŽ Gold Certified | UL 2818
Flame Retardant – Complies with NFPA 701 Standards
2-year limited warranty, and 3-year warranty for ENR-G – Education, Non-profit, Religious and Government/Military organizations
Lifetime Tech Support by Elite Screens Professional Service Team through Email, Phone or Online Form.
Reviews