Description
This Access E screen has a viewing area of 50" x 66 1/2", for a 7' diagonal measurement. The 4:3 'NTSC' aspect ratio is ideal for pre-2008 North American TV content and specific presentation venues. Uses Draper's Matt White XT1000E projection surface.
About Matt White XT1000E Fabric:
Matt White XT1000E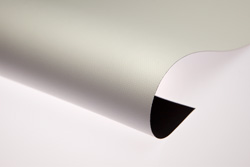 Extra Wide Viewing Cone / Typical Contrast / On-Axis Gain of 1.0
The standard to which all other screen surfaces are compared. Preferred viewing surface in educational and commercial markets. A matt white surface diffuses projected light in all directions, so the image can be seen from any angle. Offers accurate color rendition, and superior clarity due to its smooth, non-embossed surface. Requires adequate provision for the control of ambient light in the audience area. Unity gain with a panoramic 180° cone. This surface has achieved GREENGUARD GOLD Certification.
A ceiling-recessed electric projection screen that allows you to install the case first and the screen later.
Reviews
Downloads