Draper Premier XL, 226", 16:10, Matt White XT1000VB, 110 V, with LVC-IV Low Voltage Controller - 101782U
Description
This Premier XL screen has a viewing area of 120" x 192", for a 226" diagonal measurement. The 16:10 'Business Widescreen' format is great for conference rooms and houses of worship Uses Draper's Matt White XT1000VB projection surface.
About Matt White XT1000VB Fabric:
Matt White XT1000VB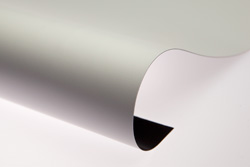 Extra Wide Viewing Cone/Typical Contrast/On-Axis Gain of 1.0
Draper's M1300 viewing surface with a black backing for situations where ambient light behind the screen is an issue. No half-gain angle. GREENGUARD GOLD certified.
Premier screens in extra-large sizes
Reviews
Downloads